"At the heart of the Geoff Merrill philosophy is balance, and the desire to make aged wines more accessible to all wine drinkers.
A good bottle of wine is a gift to be shared in celebration for all occasions, sparking joy, bringing friends together and creating collective memories.
As we maintain and grow our domestic and international markets, we celebrate our heritage by passing on our stories, telling tales of Geoff Merrill the man, and Geoff Merrill the family winery, while sharing our balanced, age-worthy South Australian wine."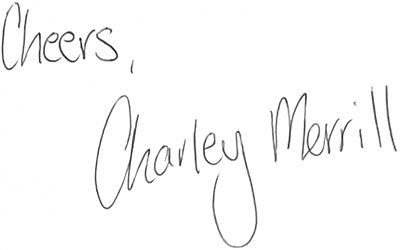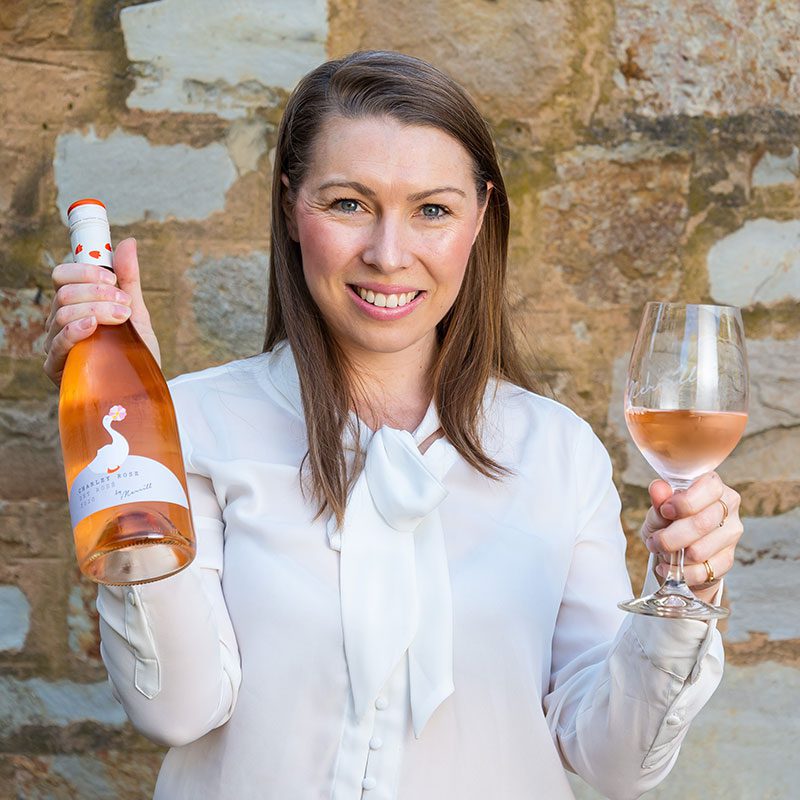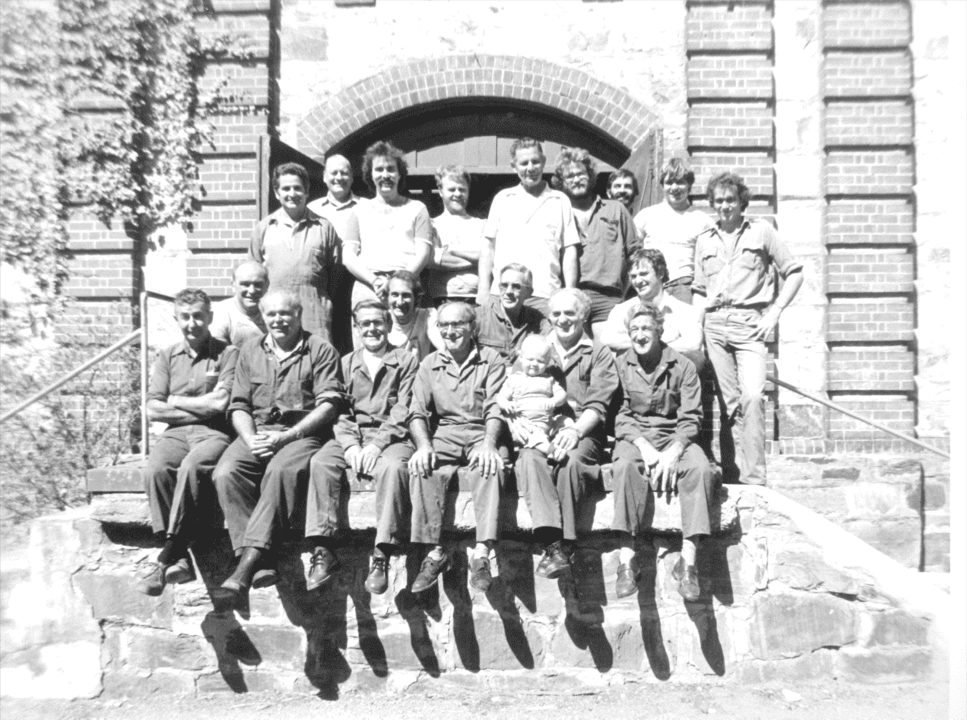 In 1980, Geoff Merrill and business partner Trevor Stratton, established Stratmer Vineyards, parent company of Geoff Merrill, Owens Estate and Mount Hurtle Wines. In the early years, Geoff Merrill wines were crafted at various locations across the South Australian wine regions, including Chateau Reynella and Pirramimma in McLaren Vale, and Peter Lehmann Wines in the Barossa Valley. A modern processing plant was established at McLaren Flat in 1994 in a joint venture with fellow winemaker, Goe DiFabio, which centralised the production of Geoff Merrill wines and allowed greater control over the winemaking process.
Trevor Stratton eventually sold his share of Stratmer Vineyards in 1992 to Alister Purbrick of Chateau Tahbilk, who remained a 50% partner until 2007. Geoff is now the sole owner of the company and continues to develop and produce exceptional wines. 
Young Geoff Merrill was raised on a sheep station in the far north of South Australia, until his family moved to the Barossa Valley in 1964 when Geoff was just 11 years old. Unsurprisingly, this is where Geoff's links with the wine industry were first forged.
At age 17, Geoff joined B Seppelt & Son where he embarked on a 4 year winemaking traineeship. Following this, he was lured to South Africa in 1974 with the opportunity to work as an Experimental Winemaker with Stellenbosch Farmers Winery, after which he set off to explore Europe.
Returning to Australia in late 1975, Geoff joined Chateau Reynella as Assistant Winemaker and was promoted to Senior Winemaker just 2 years later. He held this position until 1985 when he became a Consultant Winemaker for Thomas Hardy & Sons, who bought Chateau Reynella in 1982.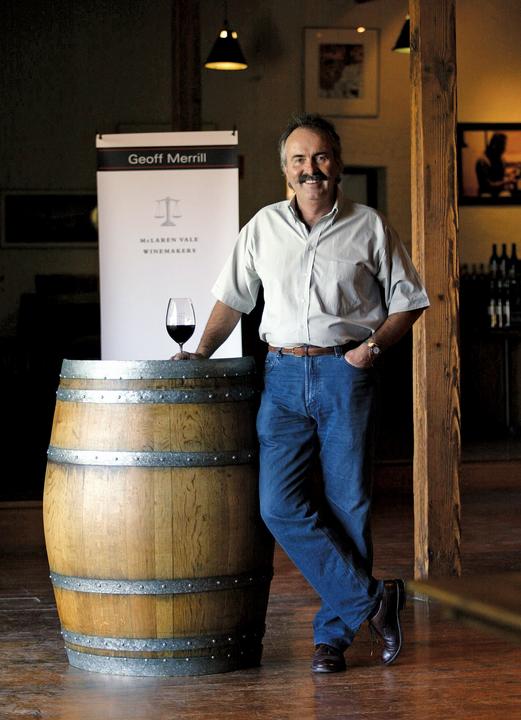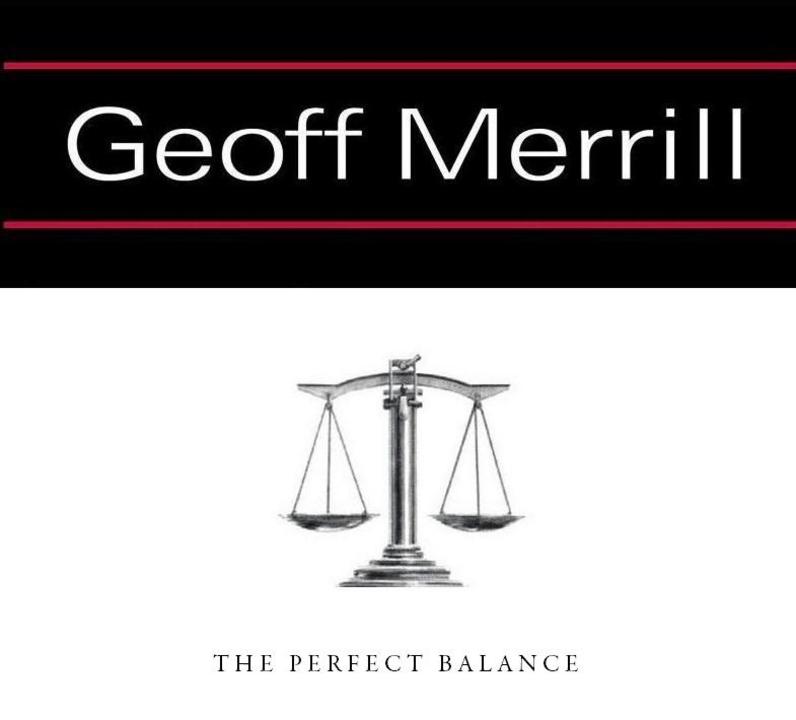 The "Geoff Merrill" Label
While working at Chateau Reynella, Geoff began to make wines under his own "Geoff Merrill" label; his first release in 1983 included a 1980 Cabernet and 1981 Semillon. With a view to establishing his own operation, Geoff purchased the beautiful, but run-down Mount Hurtle Winery in 1985 and, after restoring the property to its full potential, Geoff left Hardy's in 1988 to embark on his own venture.
Geoff's signature style eventually took his winemaking career to the international stage when, in 1993, he accepted a Consultant Winemaker position in Italy for UK supermarket Sainsbury, and Gruppo Italiano Vini in Italy. Geoff continues to gain national and international recognition for his distinctive style of winemaking and zest for life. 
Geoff Merrill Wines has vineyards in two of Australia's classic viticultural regions: "Pimpala Vineyard" and "Wickham Downs" in McLaren Vale, and "Graymoor" in the Coonawarra. Individual growing conditions at each site provide an exciting opportunity to highlight the very best of what each region has to offer by skilfully blending single varietals such as McLaren Vale Shiraz and Coonawarra Chardonnay and Cabernet Sauvignon for superb results.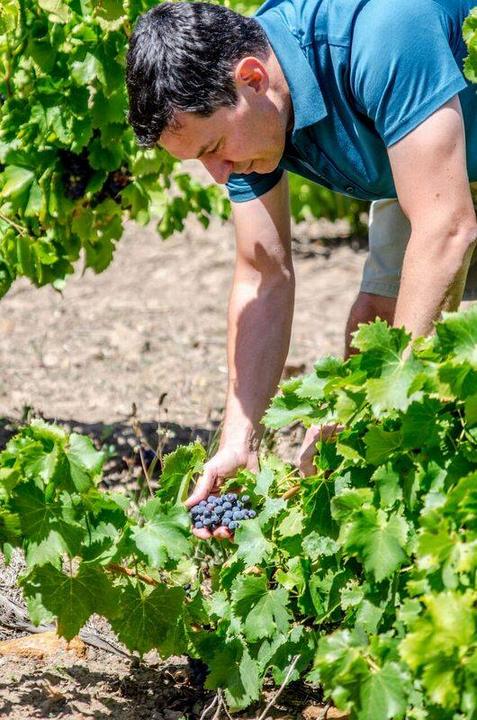 Growing up in the Southern Barossa, surrounded by vineyards, it's hardly surprising that Scott Heidrich ended up as Geoff Merrill's Senior Winemaker. At just 10 years of age, he had already made his first batch of wine (with help from his dad) using grapes from their small home vineyard and an old bathtub!
His first job out of school was with Orlando Wines, and he soon acquired a winemaking degree from Roseworthy College. After a year at Krondorf wines in the Barossa, he moved to McLaren Vale in 1993 to work for Geoff Merrill. Scott manages the day-to-day operations and loves the diversity and elegance of McLaren Vale, which he believes fits well with the Geoff Merrill style.
The history of Mount Hurtle Winery stretches back more than 100 years to 1897 when a young Welshman, Mostyn Owen, bought 200 acres of prime Reynella hillside. Here he planted out 150 acres of vines and built a winery, where he ran the property and produced wine until he passed away in the 1940s.
The winery itself was considered very innovative for its time due to its use of gravity to feed wine throughout the cellars, and is Heritage listed because of this.
After Mostyn's death, the property was left to fall into disrepair, despite being used as stables for many years. It took Geoff's vision and 2 years of hard work and dedication by a band of supporters to restore the winery and vineyards to their former glory.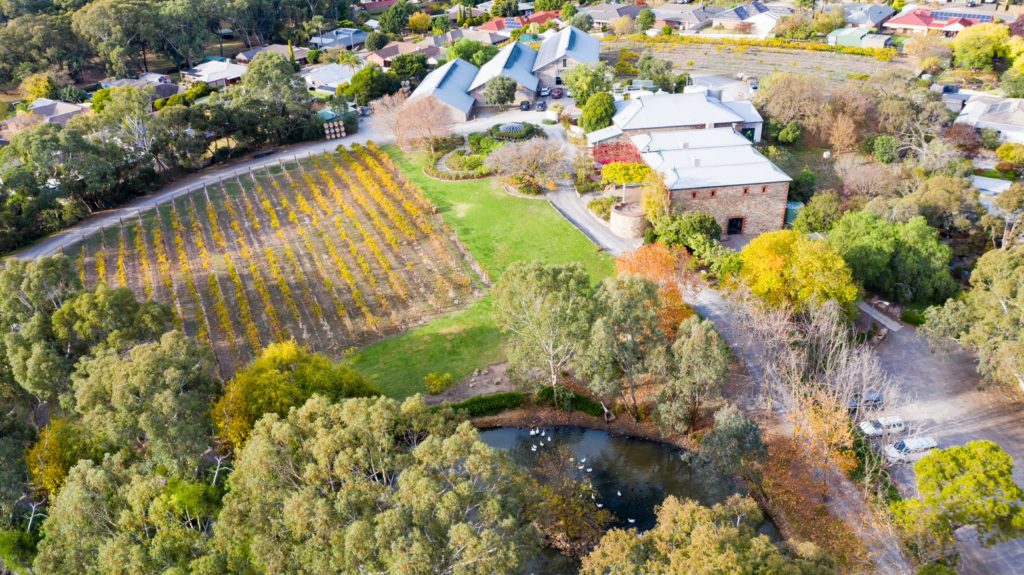 Today, Mount Hurtle Winery is an oasis among suburbia, nestled amid 4 acres of vineyards and landscaped gardens. With an almost Tuscan charm, the original winery and 1500m² barrel maturation cellar (completed in 1998) is now perfectly equipped to cope with the rigors of modern winemaking. A large family of geese and ducks also inhabit the winery grounds, especially the dam near the front entrance of the estate.