Set on four acres of gardens and vineyards, Geoff Merrill Wines finds its home at the historic Mount Hurtle site, an oasis in suburbia today operating as a working winery and cellar door.
Built in 1887 and one of the first wineries in the region, Geoff became custodian of the historic, but run-down Mount Hurtle in 1980, over years returning it to its former glory and creating a picturesque HQ for our winery and cellar door operations.
No matter the milestone or celebration, we offer a range of options to make your vision come to life.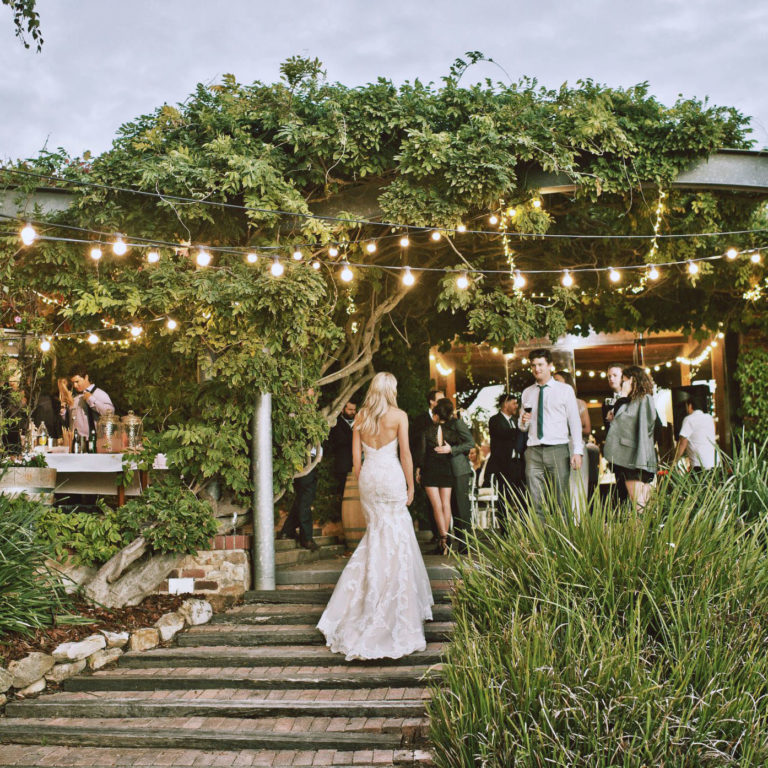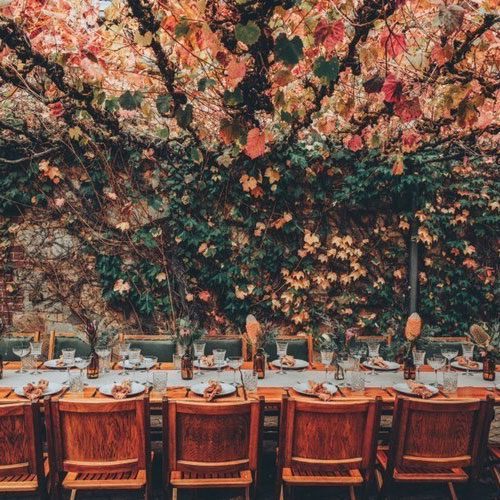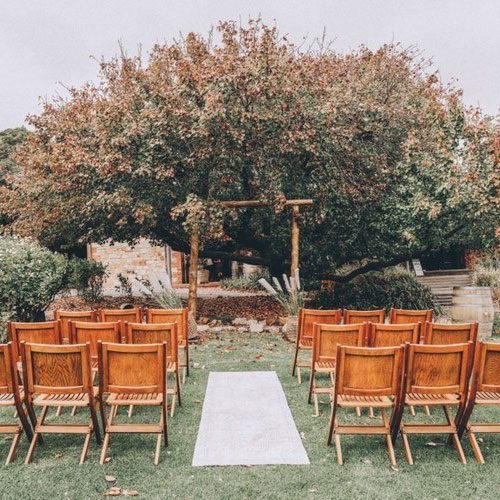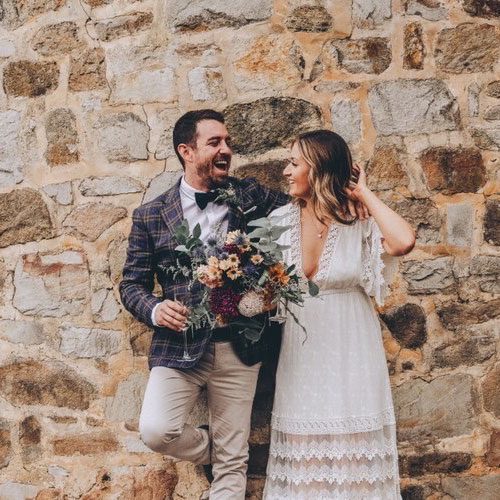 Your dream day, styled by you.
Gently rolling between Cabernet Sauvignon vines and the picturesque dam, our sloping lawns are an idyllic setting for your ceremony.
Invite guests to a pre-ceremony drink on the terrace, wrapped in stone and vines.
Make use of our arbour, our lush setting for your photos, and get the dance floor started in our historic converted barn.
We're happy to host your ceremony, reception, or both. Choose between a small long table lunch, a cocktail affair, or a sit-down dinner, or whatever you can dream up. It's your day, your way.
A memorable team day out.
Whether it's a team wine tasting, a casual picnic on the lawns, or a catered lunch, Geoff Merrill is a beautifully secluded spot to hold your next corporate day out.
Whether it's a wine-centric event or just a lovely spot to unwind after a long year, we can work together to create a day your team will remember. Get in contact with our team to discuss how we can tailor a package to suit your purposes.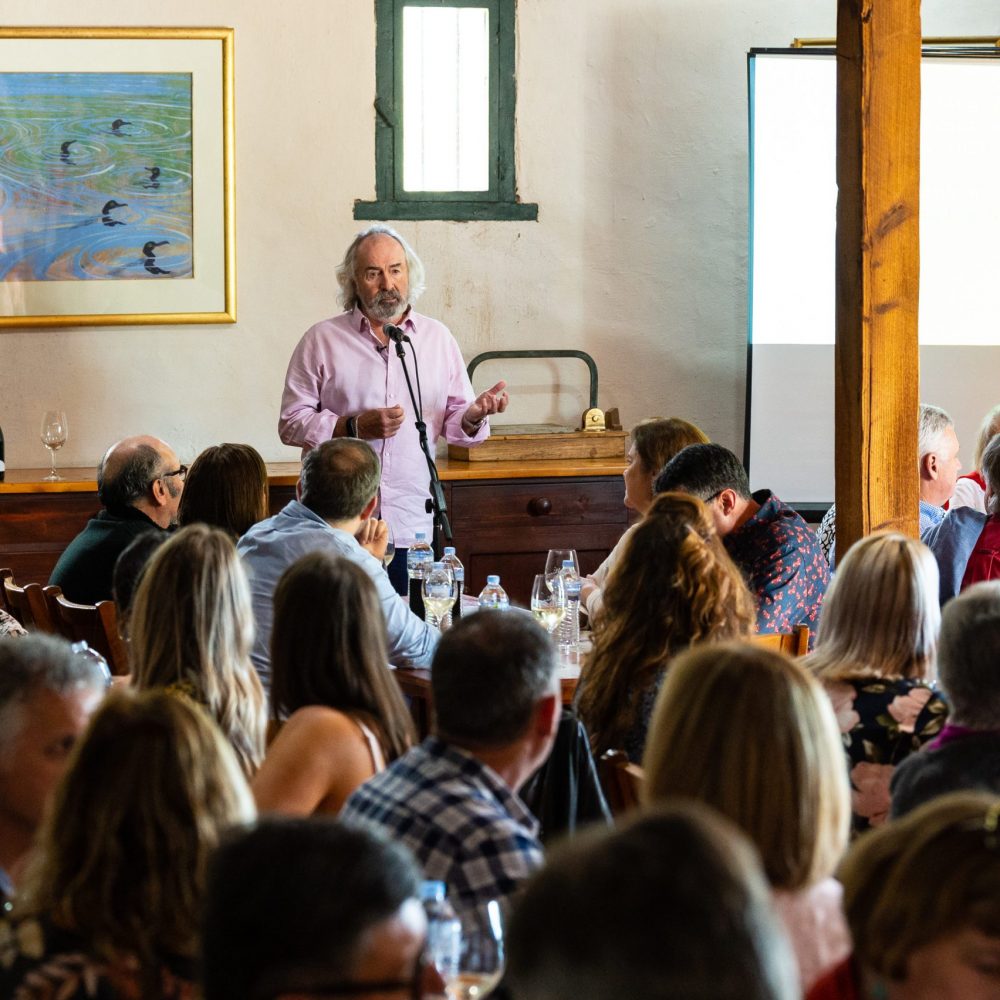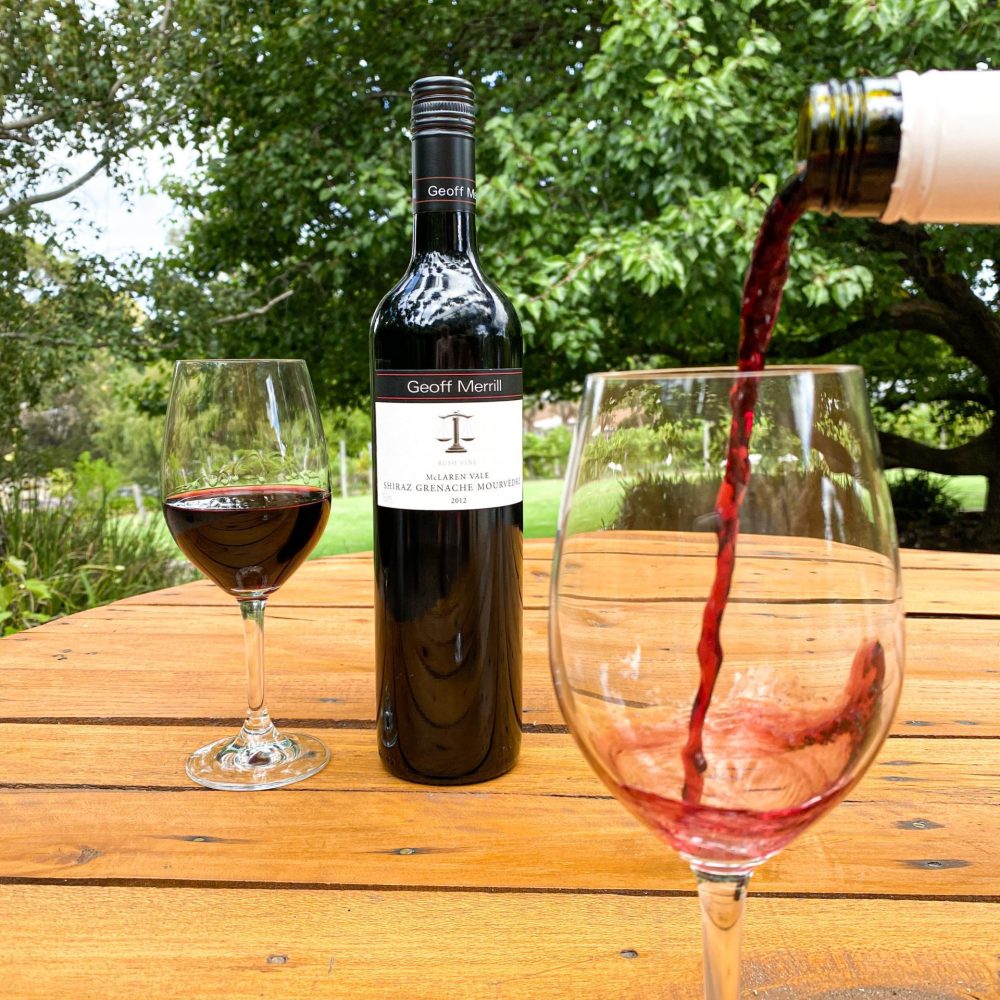 Celebrate your special milestones at Mount Hurtle.
With our generous lawns, transporting terrace and cavernous converted cellar door, we have a wide range of family-friendly spaces for your next event.
Geoff Merrill has been known to host first birthdays and 50ths, anniversaries and baby showers. We have the flexibility to offer a range of event styles, from 30 people for cocktail drinks under umbrellas on the lawn, to a catered long lunch for 15 on the terrace.